Concert Review - By Bob Silvestri
bobsilvestri@bestofwny.com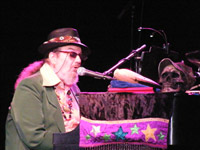 I'm sure somewhere in the Concert 101 handbook there is a passage that states "no it is never cool to arrive fashionably late and reject the opening act". At least I feel that way. And it turns out those who arrived "fashionably late" for The Neville Brothers and Dr. John concert at The Events Center at The Seneca-Niagara Casino in Niagara Falls, NY on June 27th, 2008 were disappointed. You see by all estimations the show appeared to be Dr. John opening for The Neville Brothers but it was the other way around. Some folks who came for the Neville's missed their entire set and by the end of Dr. John's headlining set many, many folks had sadly abandon the show for the casino and home. Too bad, both artists played stellar sets of authentic N'awlins music. Yes The Neville's played a more upbeat style of R&B and Funk but the good Dr. held his own with most of his set coming from his latest about the city and its rebuilding after Katrina.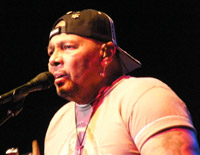 Highlights from The Neville's set were the Bayou standards "Jambalaya" and "Iko, Iko" the title cut from their hit album "Yellow Moon" and a spine tingling take from Brother Aaron on the Sam Cooke classic "A Change Is Gonna Come". Those who stayed for Dr. John's set were treated to "Land Grab", "Save Our Wetlands", "Makin' Whoopee" and his classic hit "Right Place, Wrong Time". Although Dr. John's set may have lacked the intensity and joie de vivre of The Neville Brothers performance, the show was a treat to see two authentic and seminal performers of New Orleans music on one bill. For more great upcoming shows at The Seneca-Niagara Casino go to www.senecaniagaracasino.com